Irrigation Systems in Canton Massillon Ohio
Irrigation is one of the best methods of ensuring lasting color and texture in your lawn and beds all season long. It is especially important during the summer heat strain, or during unanticipated droughts. By giving your lawn the proper amount of water at the right time, you will notice an improvement within the first week.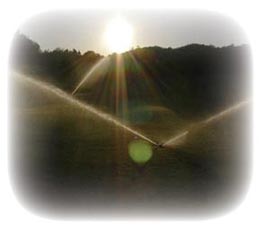 There are many different types of irrigation systems used today. The most common is a sprinkler system. First, we'll take all the necessary measurements and develop a system that is both economical and effective for your particular property. Each system is unique and requires special consideration.
We use only the best Toro™ Sprinkler Heads, which have shown superior quality and durability over the last decade. After you have chosen your equipment and layout, we begin the installation. Before you know it, you'll be surrounded by a luscious green lawn.