Lawn Installation in Canton Massillon Ohio
When installing a lawn, there are many factors that need to be taken into consideration. The topography should be professionally designed, and drainage procedures may need to be installed. Once these factors are in order, a rich topsoil is recommended to ensure color and healthy growth. View our different soil screens and mixtures.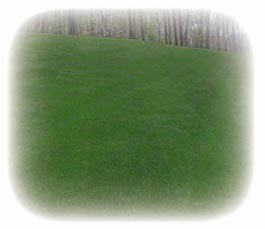 We will help you choose a seed variety that will give you the color and feel you are expecting. The soil is then raked to ensure adequate seed placement. We then apply the seed, accompanied by a mixture of fertilizer and organic material to promote fast growth. The seed is then covered with straw or a synthetic, biodegradable alternative, and watered into place.